Miyazaki, the 28. January 2022
Make sure to read my update from November at the end!
A Software Engineers Short Review of the Kensington Expert Mouse Wireless Trackball
Kensington Expert Mouse Wireless Trackball
Before
Every deskworker fears it and then it happened to me. My hand started hurting. Mostly the right palm. It was not hurting often, so I kept using it for quite a couple months more. First I bought another right handed thumb trackball, the Logitech MX Ergo switching from the Elecom M-XT3DRBK trackball. I really liked the elecom trackball and still do. I can also still recommend it.
Logitech MX Ergo
The Logitech MX Ergo is a nice trackball, but a month after starting to use it, my finger hurt when clicking. Not optimal. In the software it's possible to switch the buttons around. There are however some bugs in websites, when you do that.
I do like the bluetooth function and the design otherwise.
Left handed mice:
I first thought the best idea would to get a left handed mice to alternate. However, those seem to be rare. Logitech does not have any left handed mice. Elecom does offer their trackball in a left handed version. I heard good things about the Razer Ouroboros ambidextrous, Razer Viper Ultimate and the Razer Naga Left handed edition. Thanks for all the advice on twitter!
Kensington Expert Mouse Wireless Trackball Opinion.
Usually these things arrive in huge boxes, but this time I recieved an cardboard envelope with the trackball directly in it. Luckily Kensington's packaging was good enough. There's a comfortable detachable wristrest that I leave on, 2 AA batteries, the usb receiver which can be stored inside the trackball and the trackball itself.
I mostly place the trackball to the left of my full size Logitech Keyboard. Sometimes I move it to the side. It's arguably a bit big and less portable. I'm using the usb receiver plugged into my docking station, but Bluetooth does work well, even with my android devices.
So far it's only been 10 days, but I'm satisfied and as fast or faster with this big trackball. There are 4 buttons on this and you can set each buttons action plus the action that happens if two buttons on top or bottom are pressed together. I basically only use the two right buttons.
Only annoyance is that the buttons are not higher quality. The edges of the buttons should be softer and protrude less. While scrolling or pressing the buttons, your fingers could hit the edges of the buttons which is not optimal.
This brings us to the scroll wheel which allows for very accurate and comfortable scrolling. It's very nice to read using the scroll wheel. Scrolling while programming to find some code is a breeze.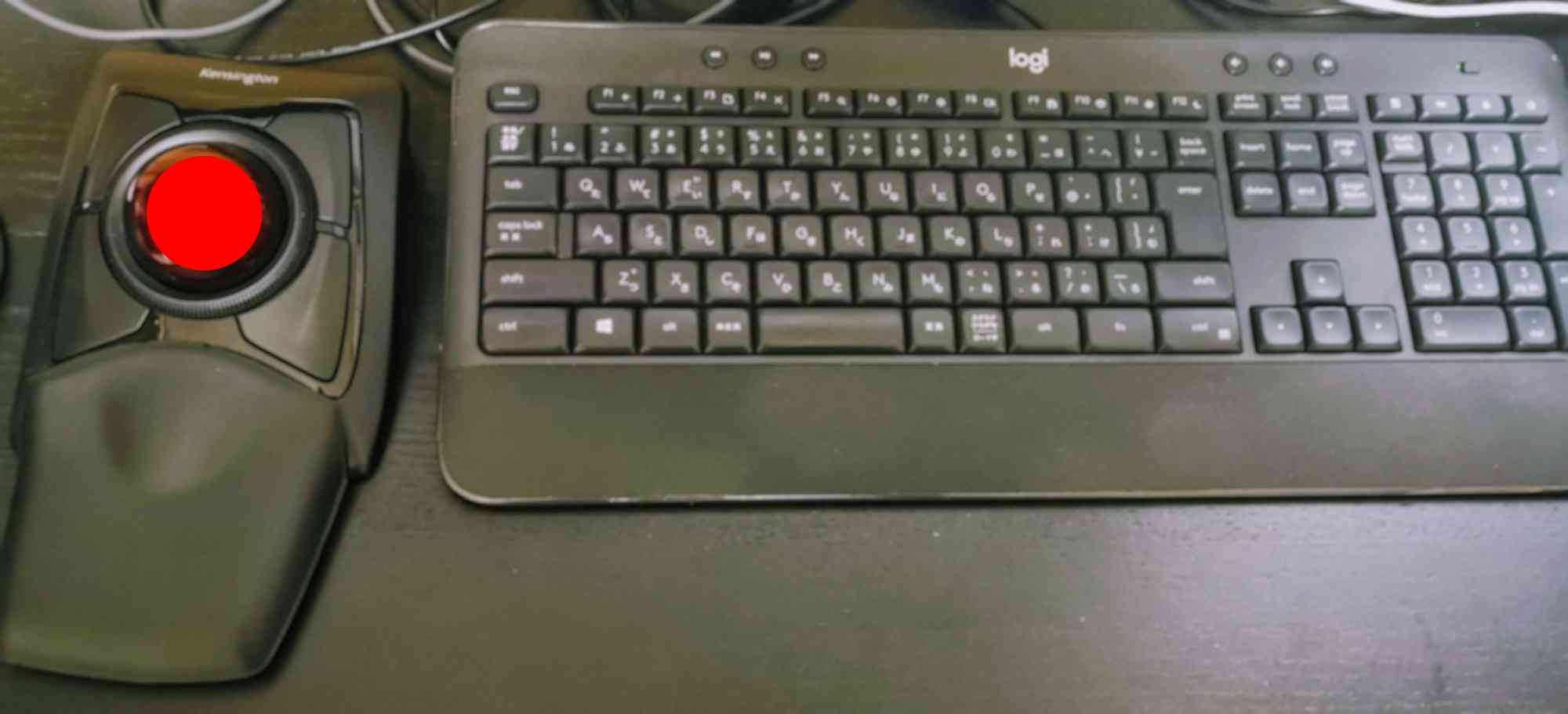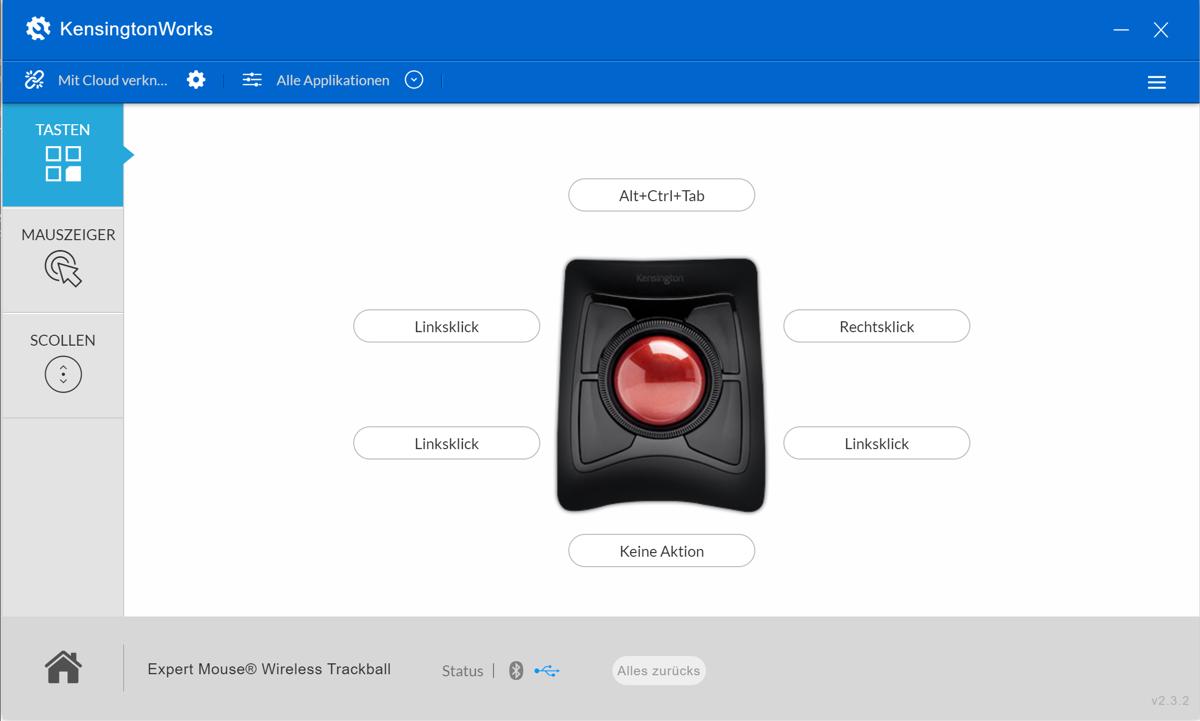 Update: 2022-11-22
I use the Logitech MX Ergo and the Kensington Expert Mouse about equally now and have been painfree ever since. MX Ergo might be a bit easier for regular daily usage. However, if you are in pain, I recommend not using any mouse shaped trackballs. The expert mouse really saved me there since the hand usage is very different and you can use it with either hand.
Thanks for reading
If you enjoyed this article, Just send out this e-mail. I will let you know next time I write something.